Select the desired shipping method
Shipping Company

Estimated Delivery Time

Shipping Cost
*Please note: the shipping costs are only estimates; the actual shipping price will be shown on the order page.
Highlights
2.405 to 2.475GHz Frequency
Works in the frequency range of 2.405 to 2.475GHz. This band has been divided into 142 independent channels, each radio system uses 16 different channels and 160 different types of hopping algorithm.
Electronic Components
This radio system uses low power electronic components and sensitive receiver chip.The RF modulation uses intermittent signal thus reducing even more power consumption.
Antenna
This radio system uses a high gain and high quality multi directional antenna, it covers the whole frequency band. Associated with a high sensitivity receiver,this radio system guarantees a jamming free long range radio transmission.
Transmitter
Each transmitter has a unique ID,when binding with a receiver, the receiver saves that unique ID and can accepts only data from the unique transmitter. This avoids picking another transmitter signal and dramatically increase interference immunity and safety.
Other Features
Real-time image transmission, automatic search frequency, snowflakes screen
bulit-in OSD (the flight volatge of battery, flight time, current channel).
Carbon fiber, super anti-fall structure.
Easy disassembly quick change propeller device.
Ultrafast flight speed easily manipulated.
Long distance remote control high sensitivity.
Enjoy ignoring crossing barriers
Bulit-in 5.8GHZ diversity wireless receiving to receive the best signal.
A key Auto signal search.
Use 5.8GHz ISM frequency band to avoid the interference of 2.4GHZ frequency band.
Included an antenna.
Specification
General
Model
Racer250
Quantity
1 Piece
Specification
Headlight LED
White 3W
Camera
1000TVL, support for HD night, camera angle is adjustable
Brushless motor
2204 2300KV
Brushless ESC
Simonk 12A
Flight controller
CC3D
Lipo battery
11.1V 1500mAh 25C 3S
Transmitter
600mw 5.8G 32CH built in OSD
Receiver
Integrated 6 channel (not included)
Remote control
2.4G 6 channel (not included)
Flight time
10-14 mins
Working temperature
-10 to +40 degrees
Flysky FS I6 2.4G Transmitter
Channels: 6 Channels
RF Range: 2.40-2.48GHz
Bandwidth: 500KHz
Band: 142
RF Power: Less Than 20dBm
Sensitivity: 1024
Low Voltage Warning: less than 4.2V
DSC Port: PS2;Output: PPM
Charger Port: No
ANT length: 26mm*2(dual antenna)
Weight: 392g
Power: 6V 1.5AA*4
Display mode: Transflective STN positive type, 128*64 dot matrix VA73*39mm,white backlight.
Size: 174x89x190mm
On-line update: yes
Model Memories: 20
Flysky FS I6 2.4G 6 channel Receiver
Channels: 6 Channels
RF Range: 2.40-2.48GHz
Bandwidth: 500KHz
Band: 142
RF power:less than 20dBm
RF.receiver sensitivity:-105dBm
ANT length: 26mm
Weight:6.4g
Power:4.0-6.5V
Size: 40.4x21.1x7.35mm
i-BUS port: NO
Data Acquisition port: NO
7 Inch 5.8G 32CH Monitor

Screen type: TFT LCD Screen/long life, LED backlight

Resolution: 800*480
Brightness: 500cd/m2
Visual angle: 140/120°(level/vertical)
Wireless receiving: 5.8G 32CH -90dBm receive sensitivity
Size: 173mm x 113mm x 20mm
Power: DC 12V 3S LIPO
Working temperature: -10 degrees + 65 degrees

Dimensions & Weight (Main Product)
Dimension
Main wing length: 140mm
Size: 220x233x50mm
Weight
400g (without battery)
Package Contents
1 x Racer 250 FPV Drone
1 x Flysky FS I6 2.4G Transmitter
1 x Flysky FS I6 2.4G Receiver
1 x 7 inch 5.8G 32CH monitor
1 x Monitor holder
1 x CC3D Flight controller with Flexi port and Main port
4 x Simonk 12A ESC
2 x CW 2204 2300KV motor
2 x CCW 2204 2300KV motor
4 x CW propeller
4 x CCW propeller
1 x Mushroom antenna
1 x 11.1V 1500mAh 25C 3S battery
1 x B3AC balance charger
2 x Headlight LED 3Wwhite
1 x Tail light red LED
1 x 1000TVL camera
1 x CC3D Flight controller
1 x 600MW 5.8G 32CH transmitter built in OSD
1 x Remote control strap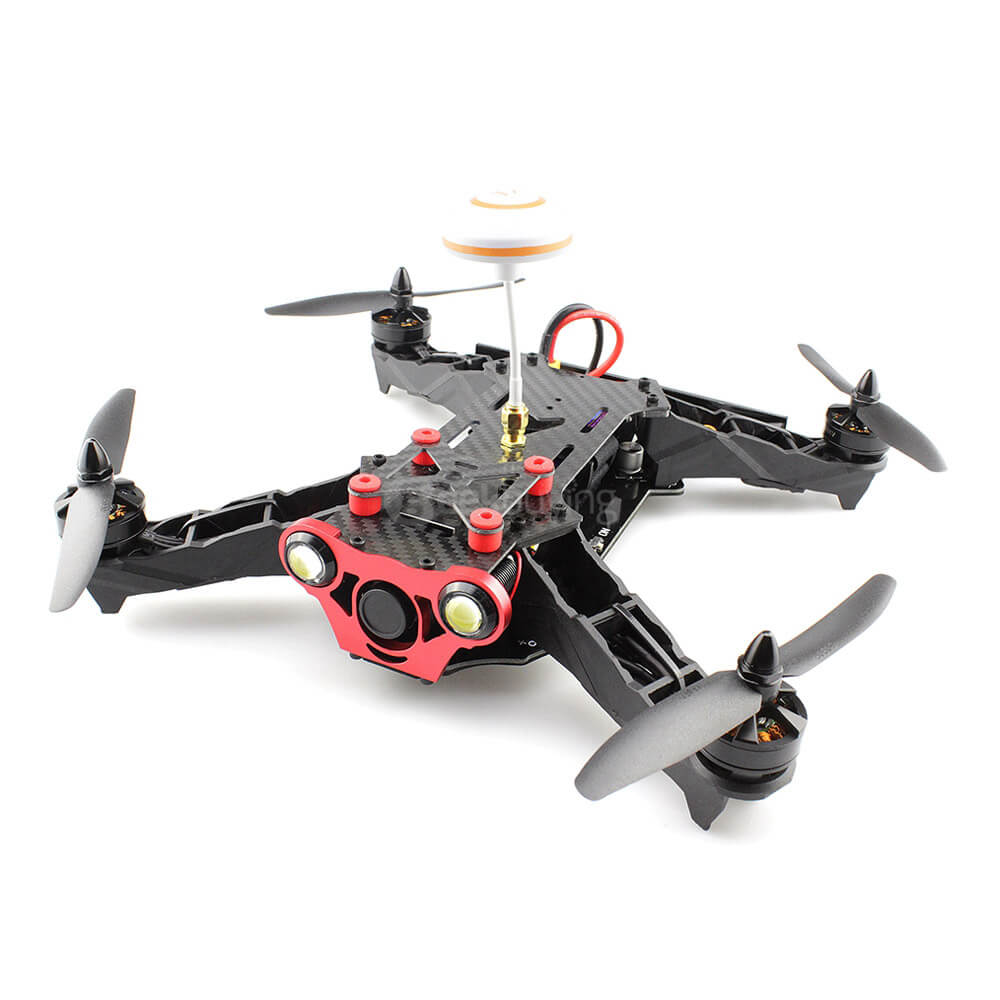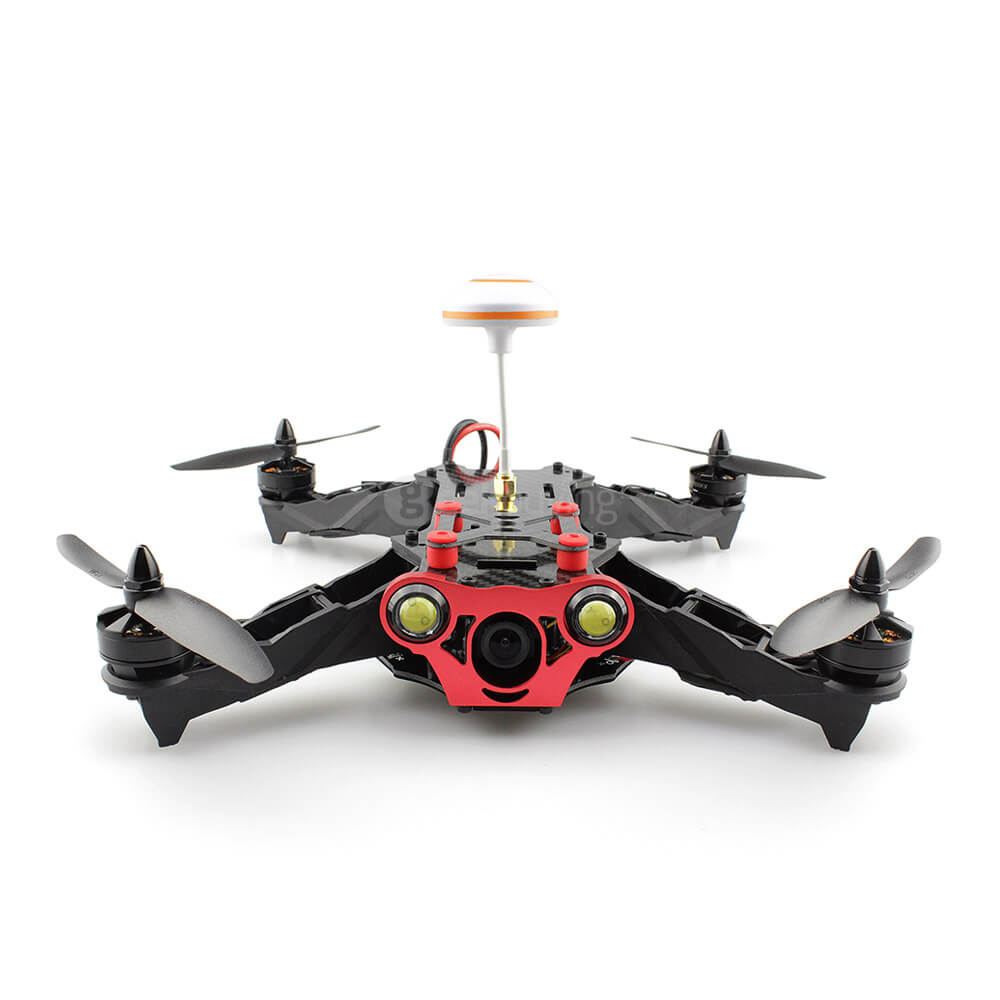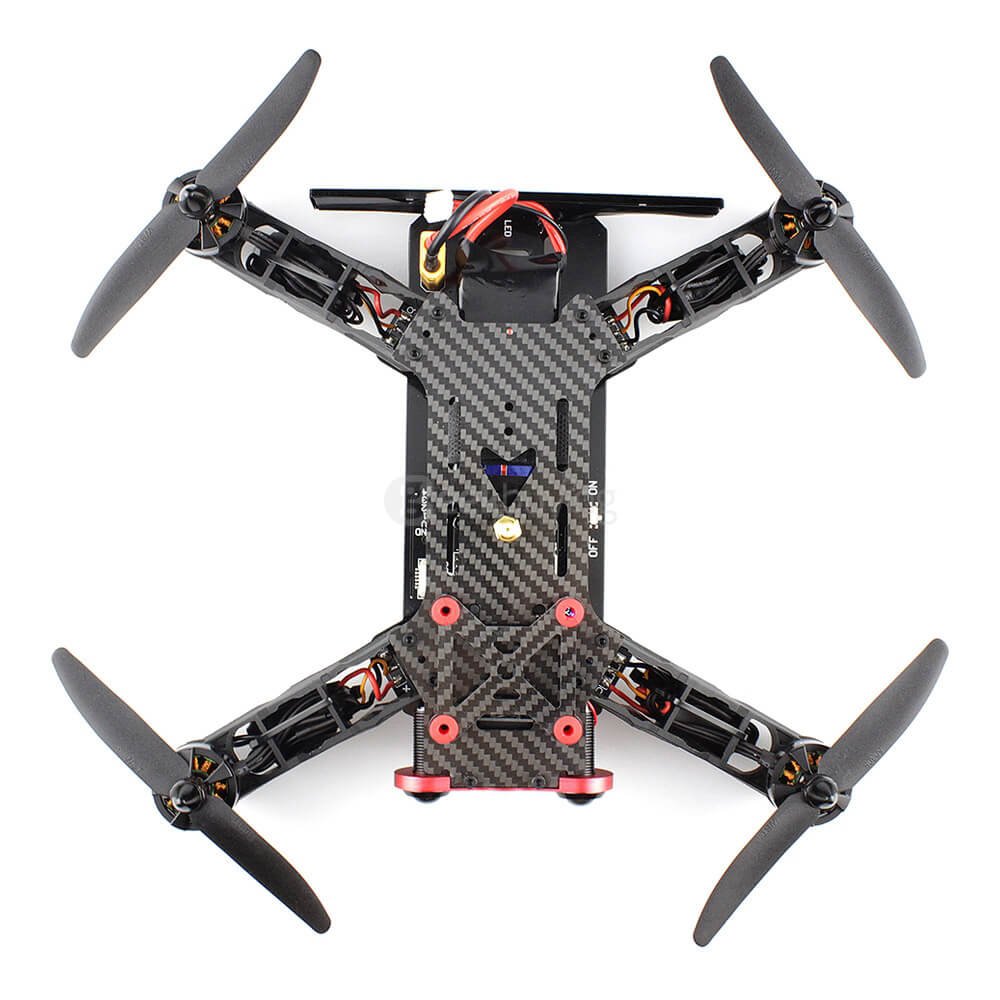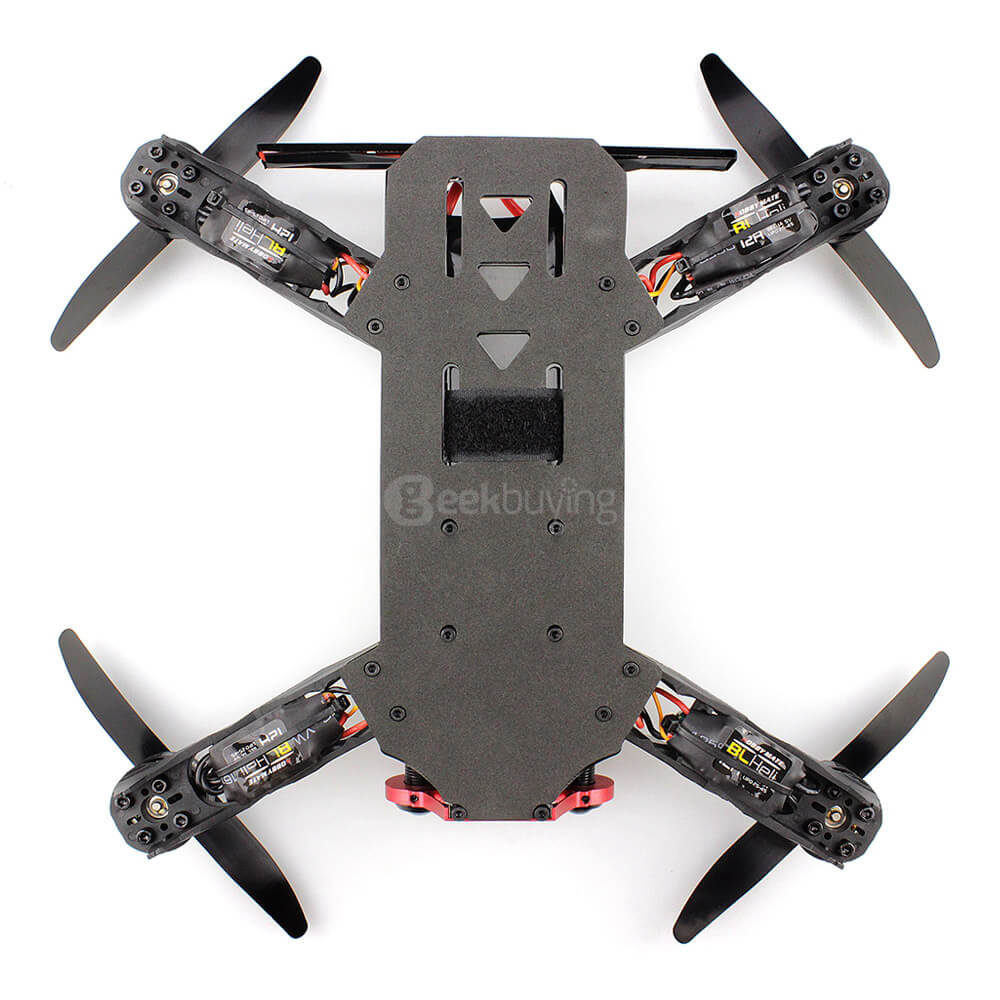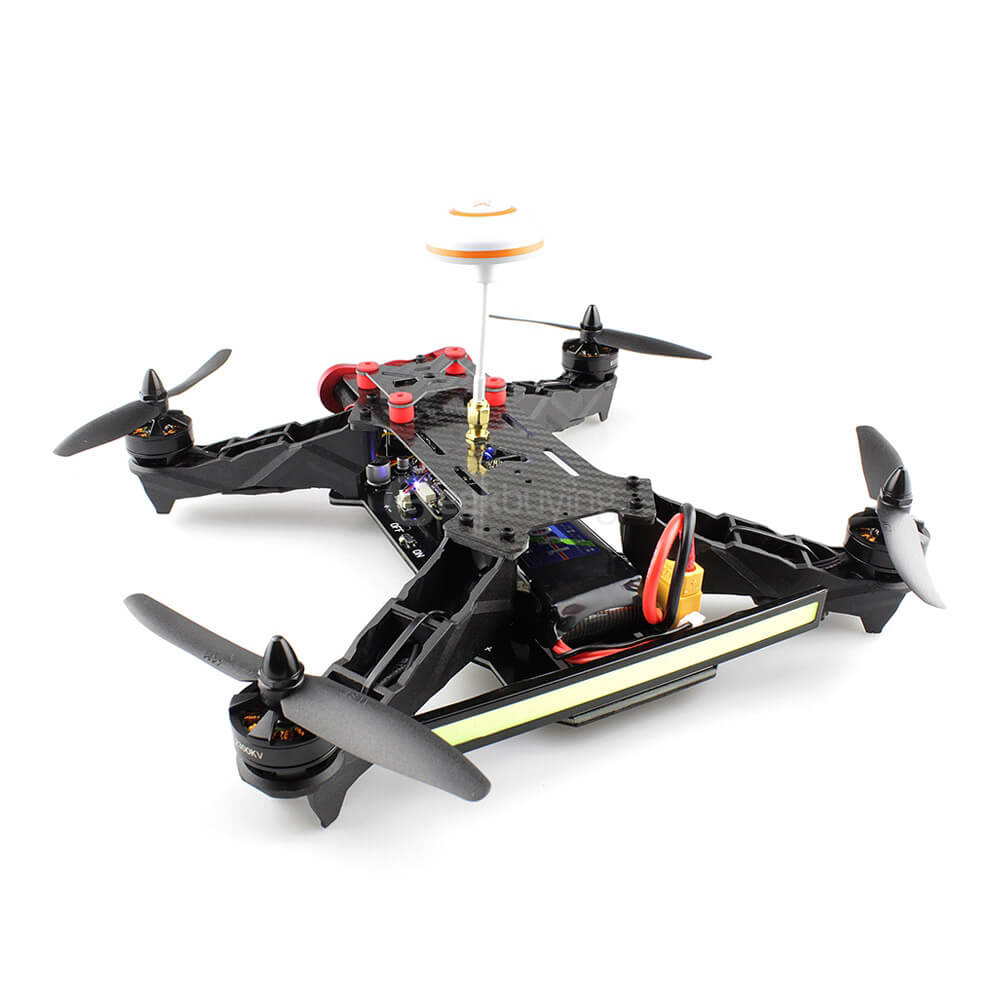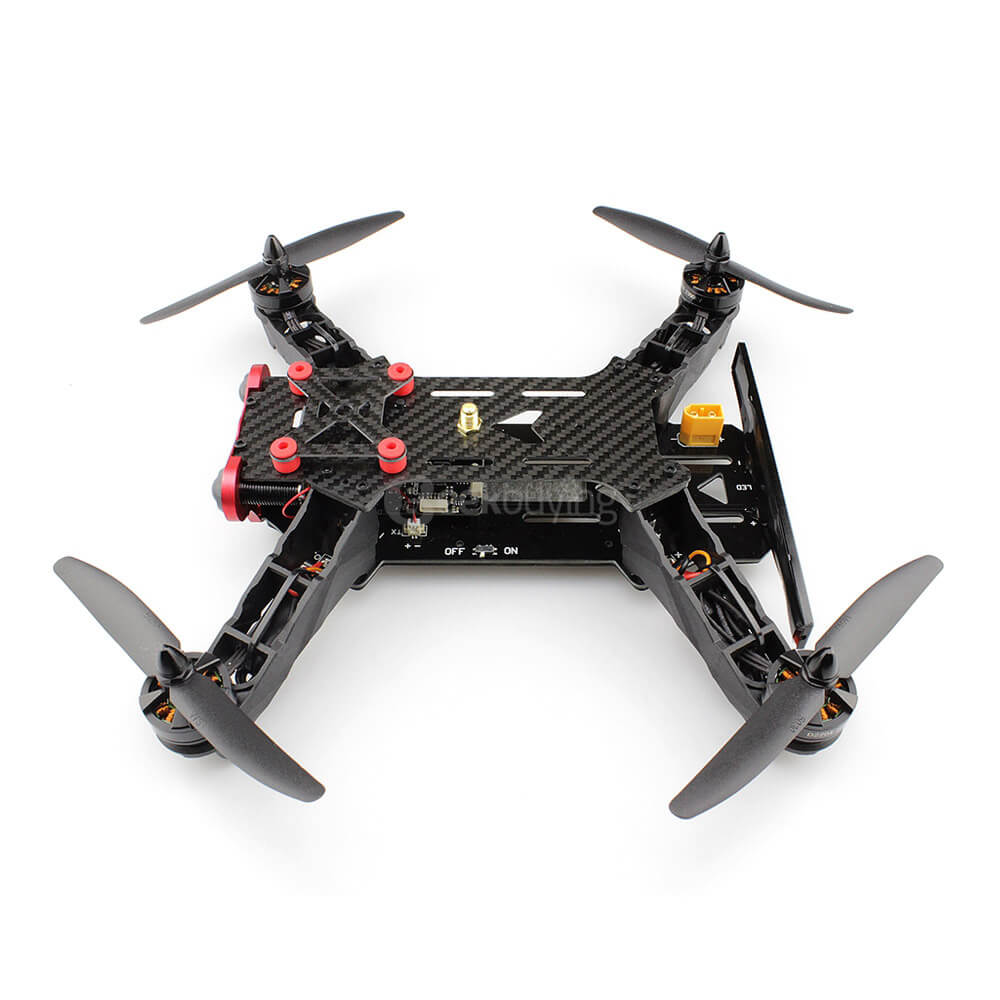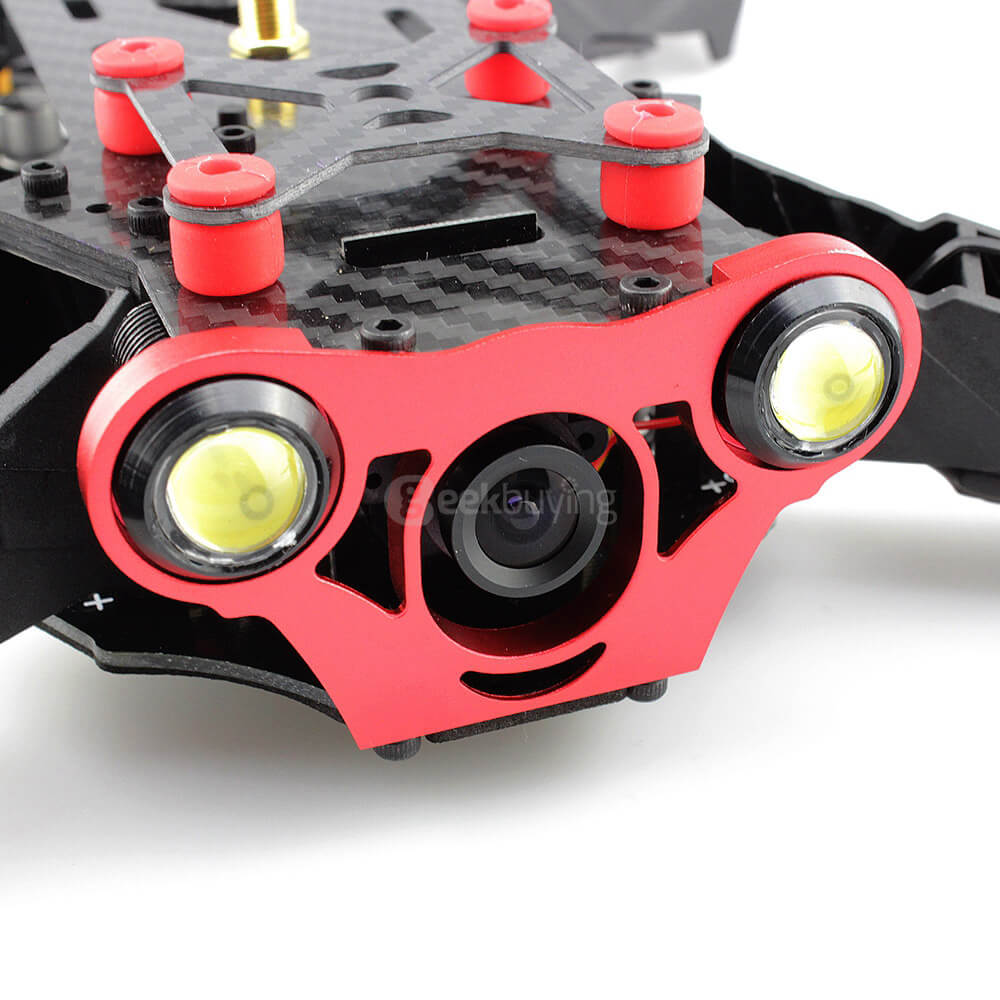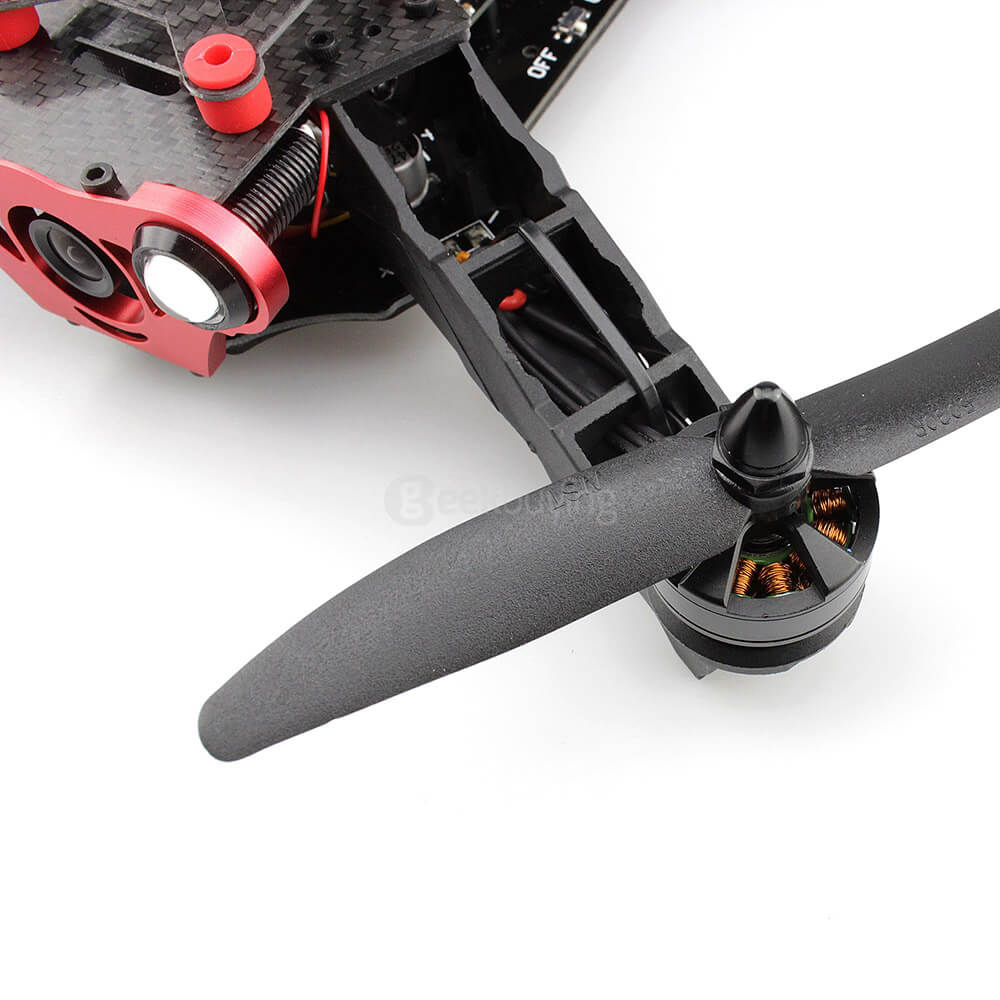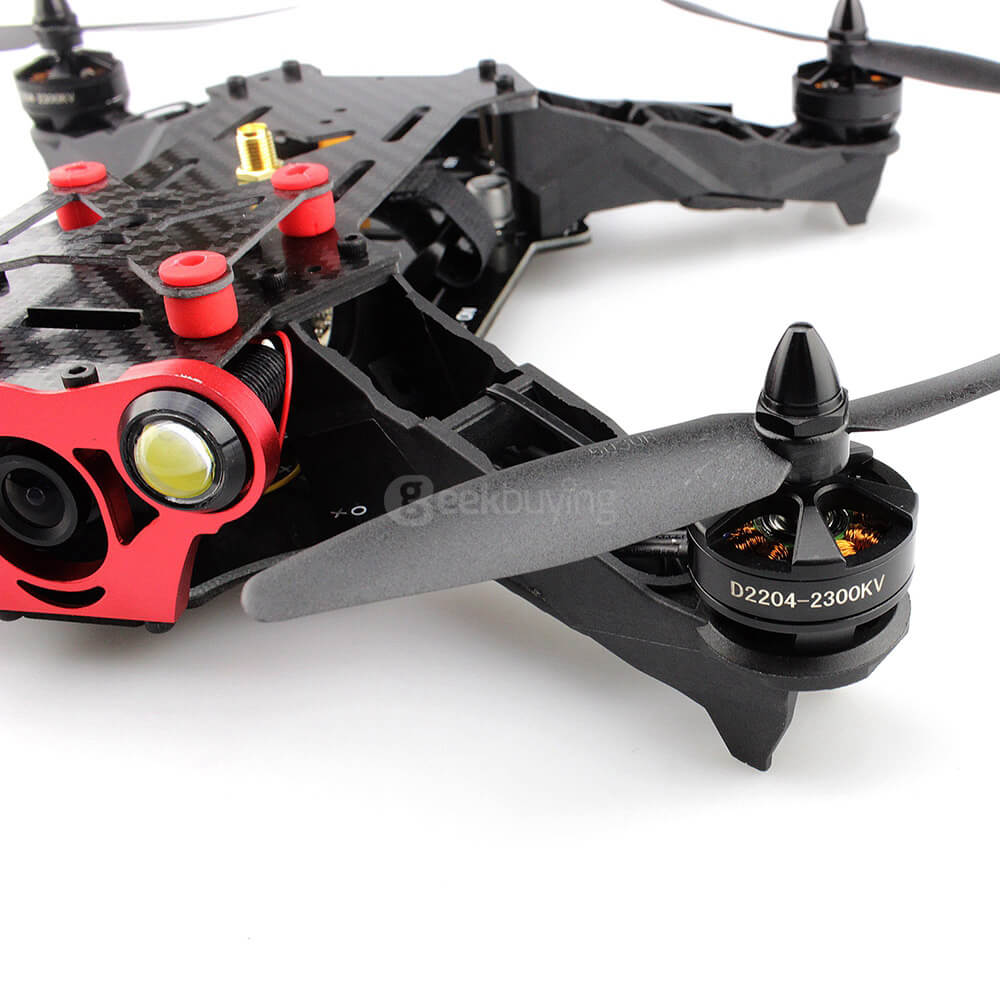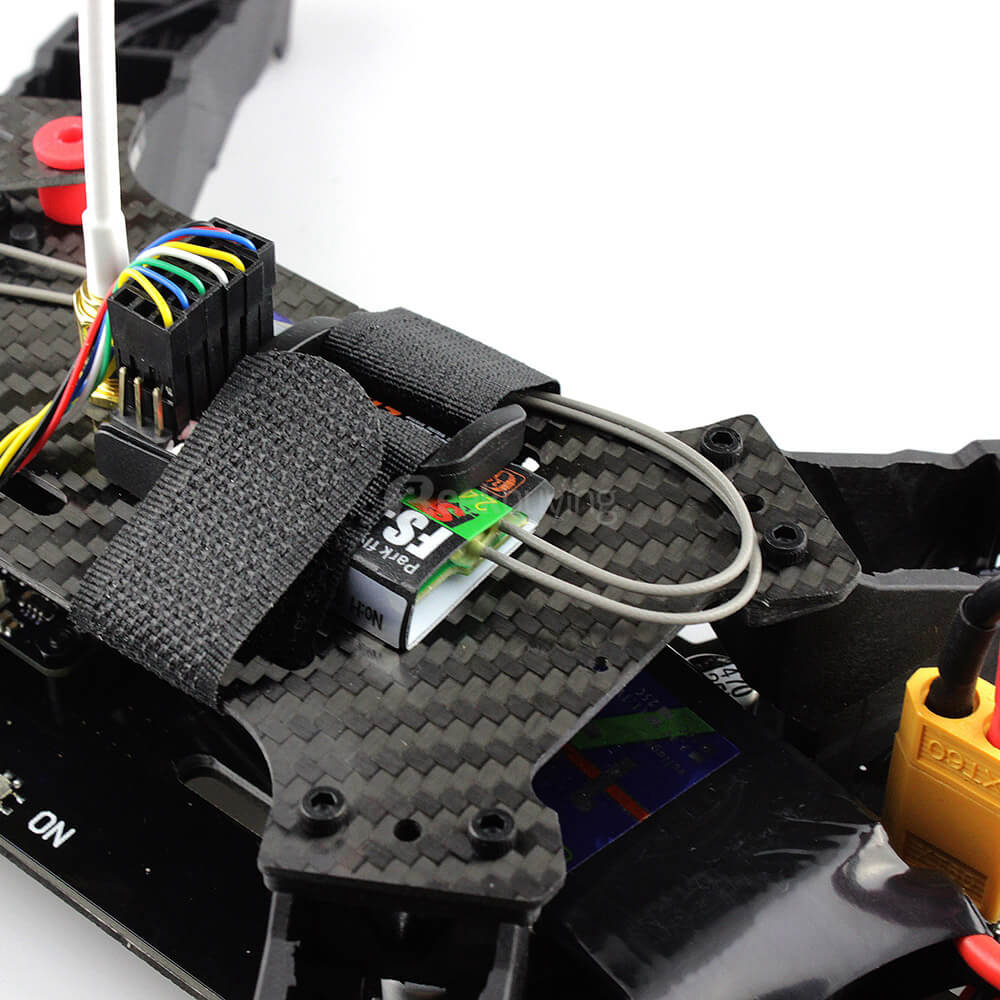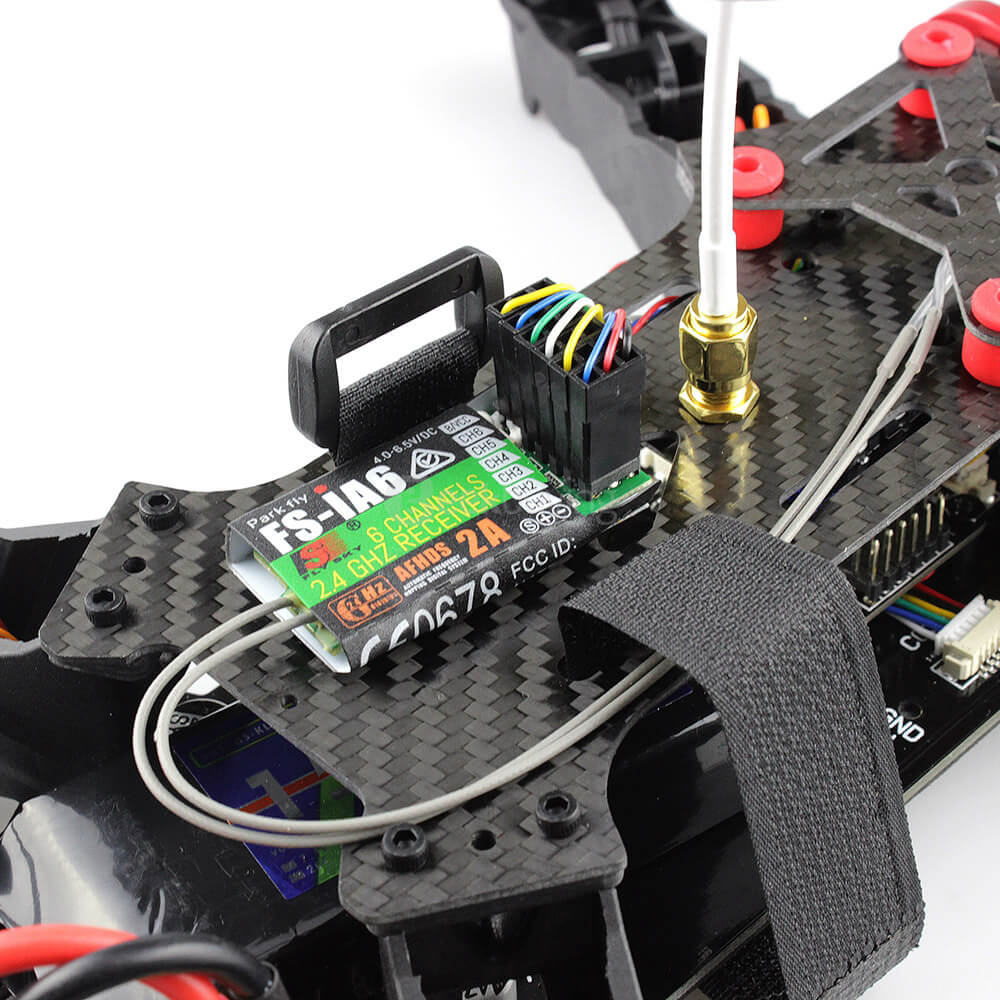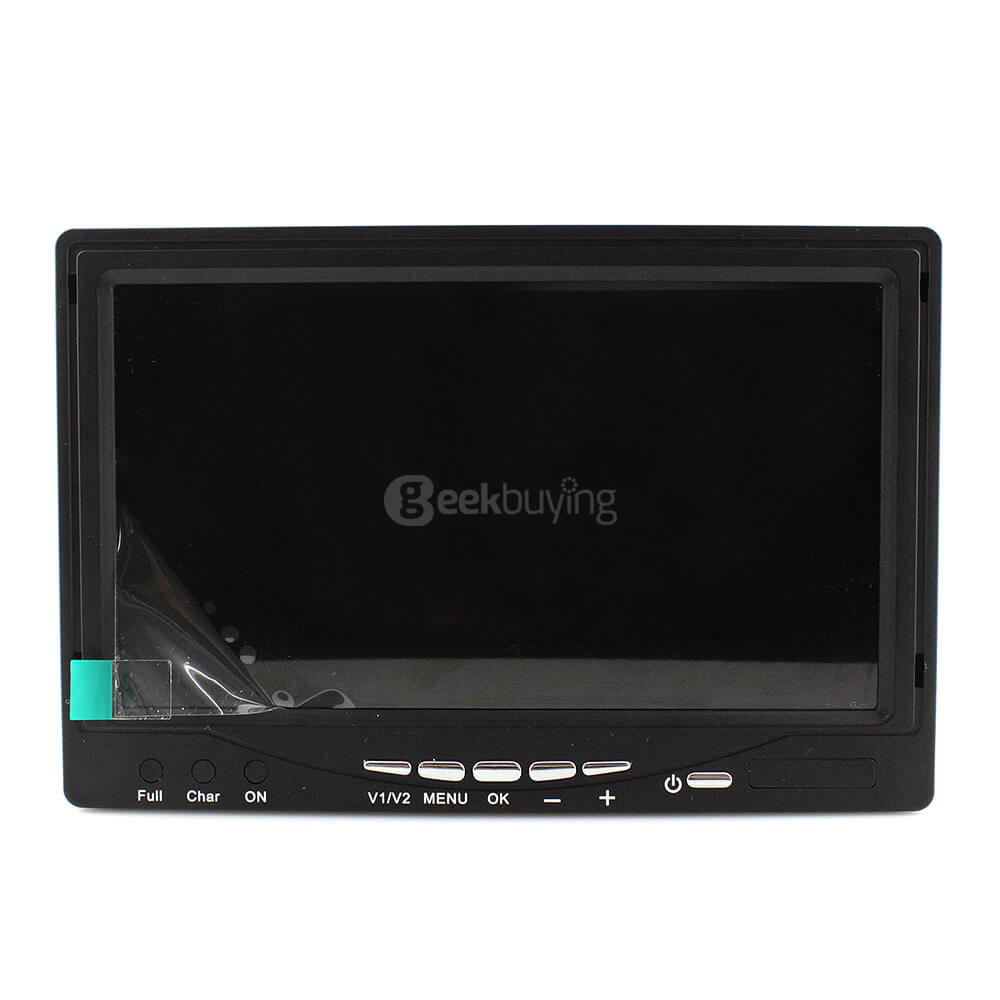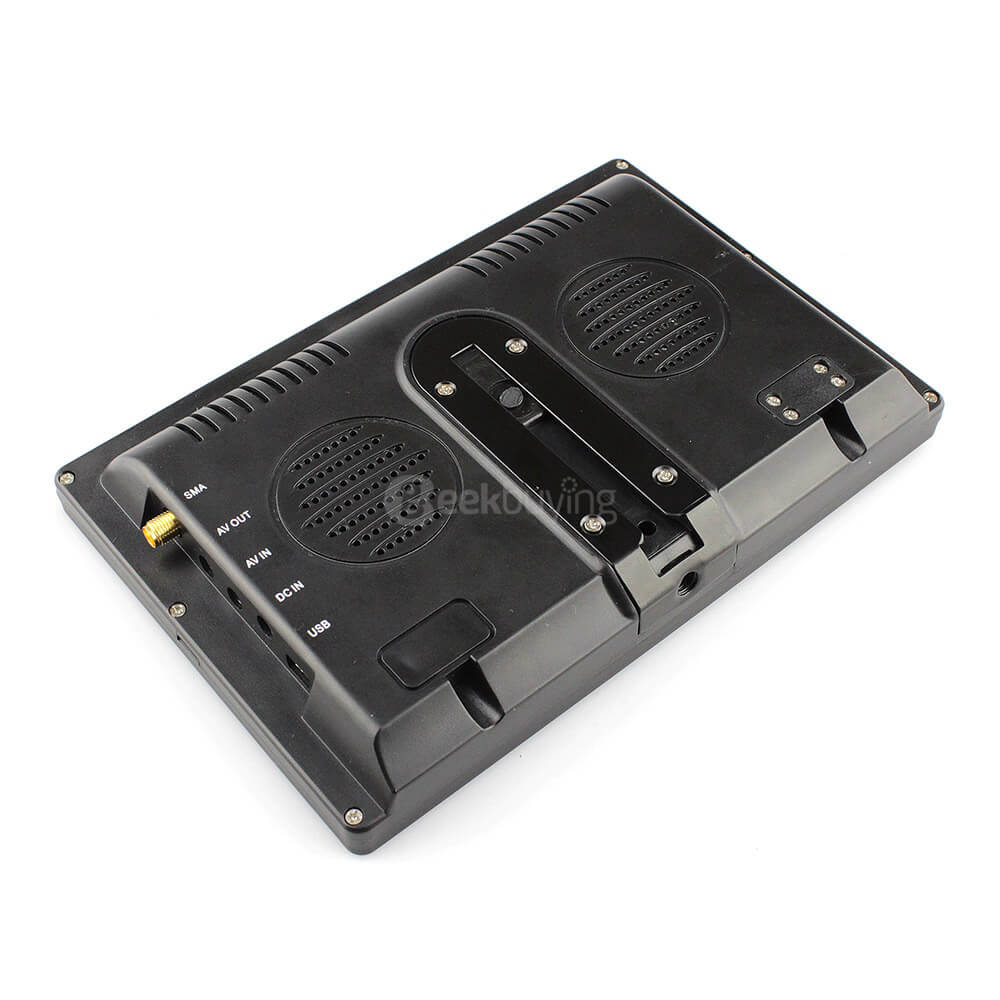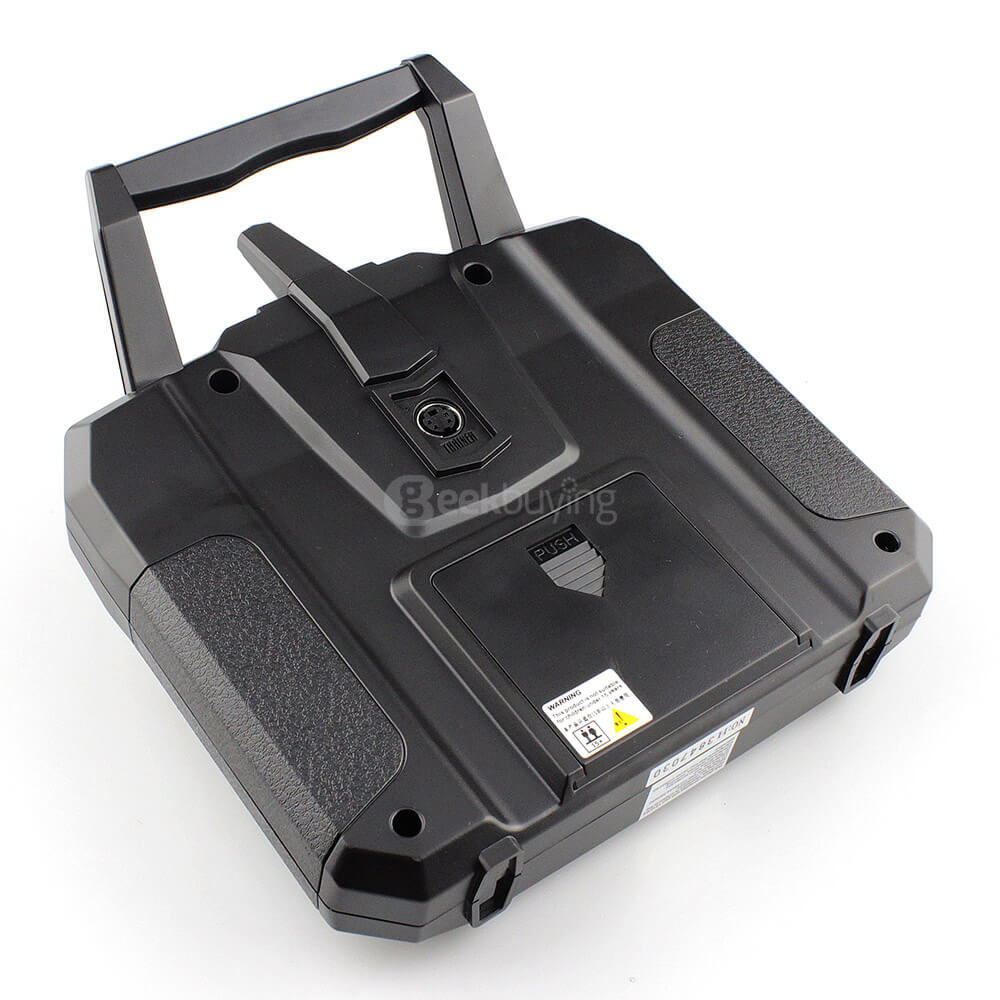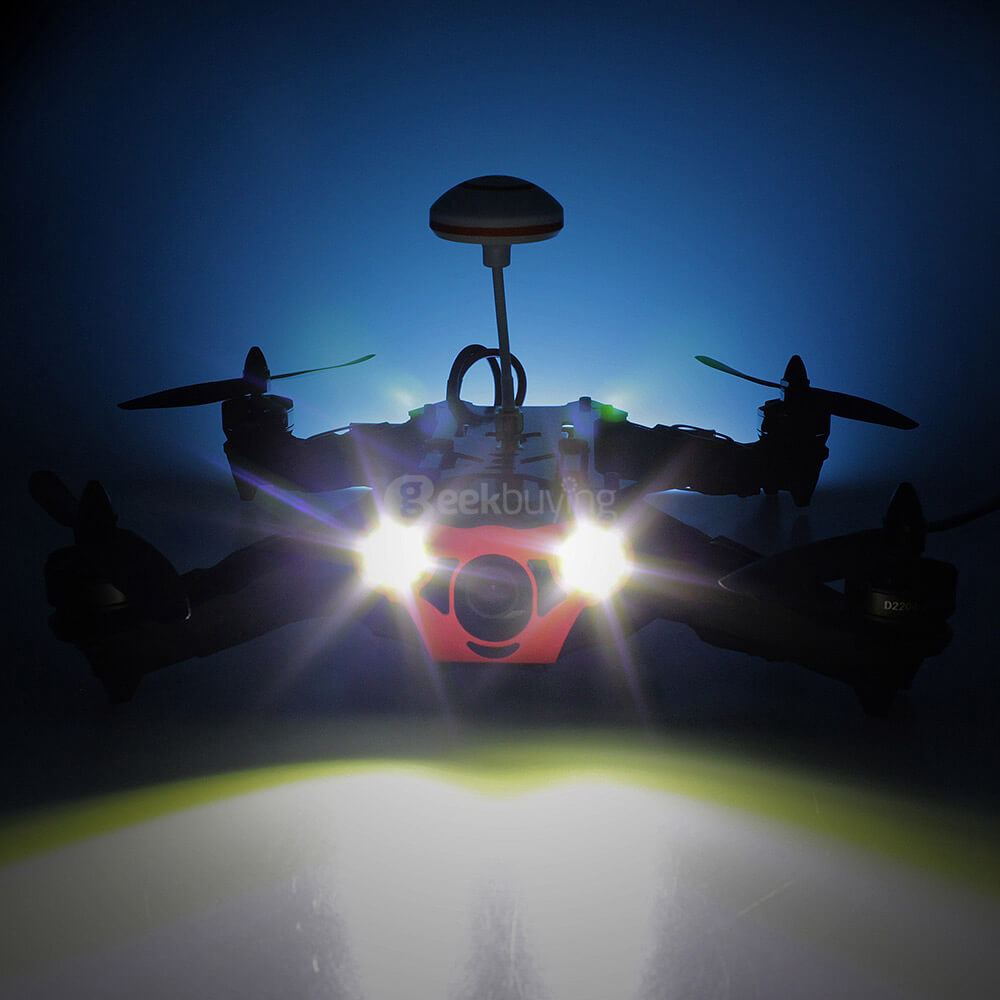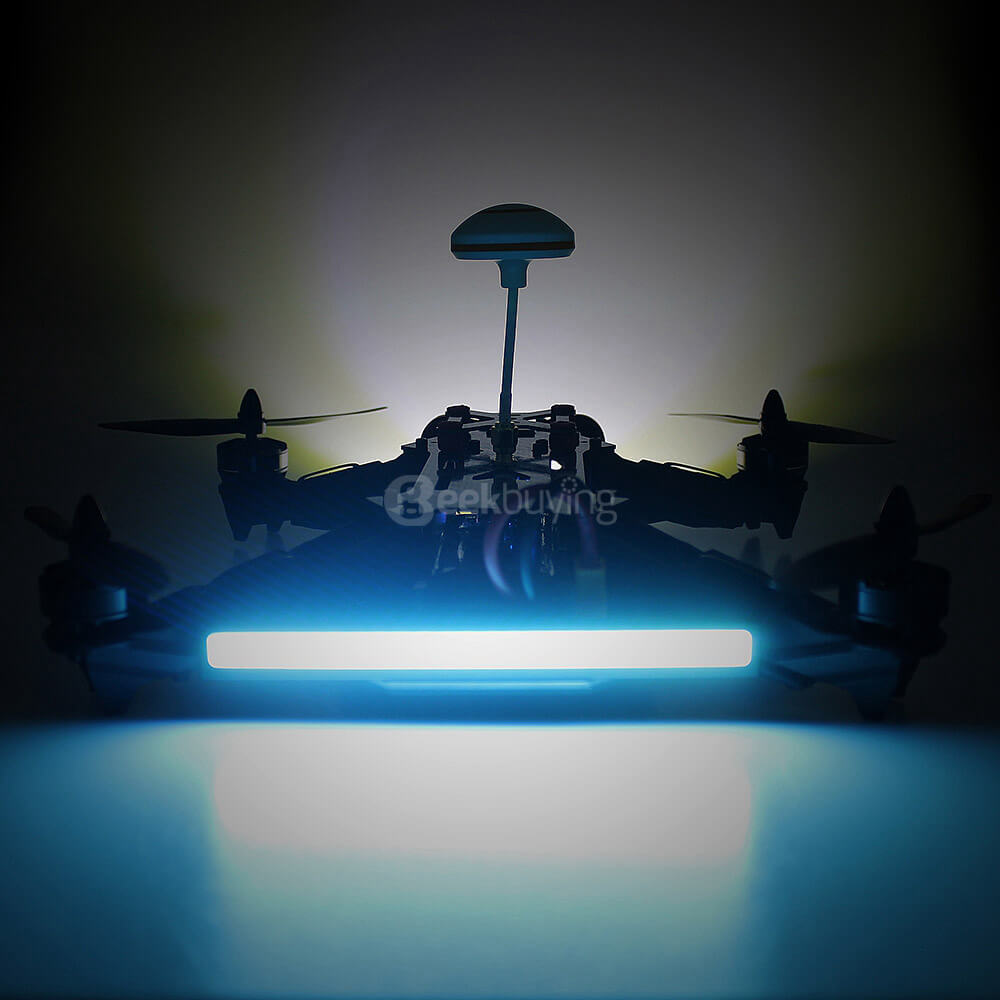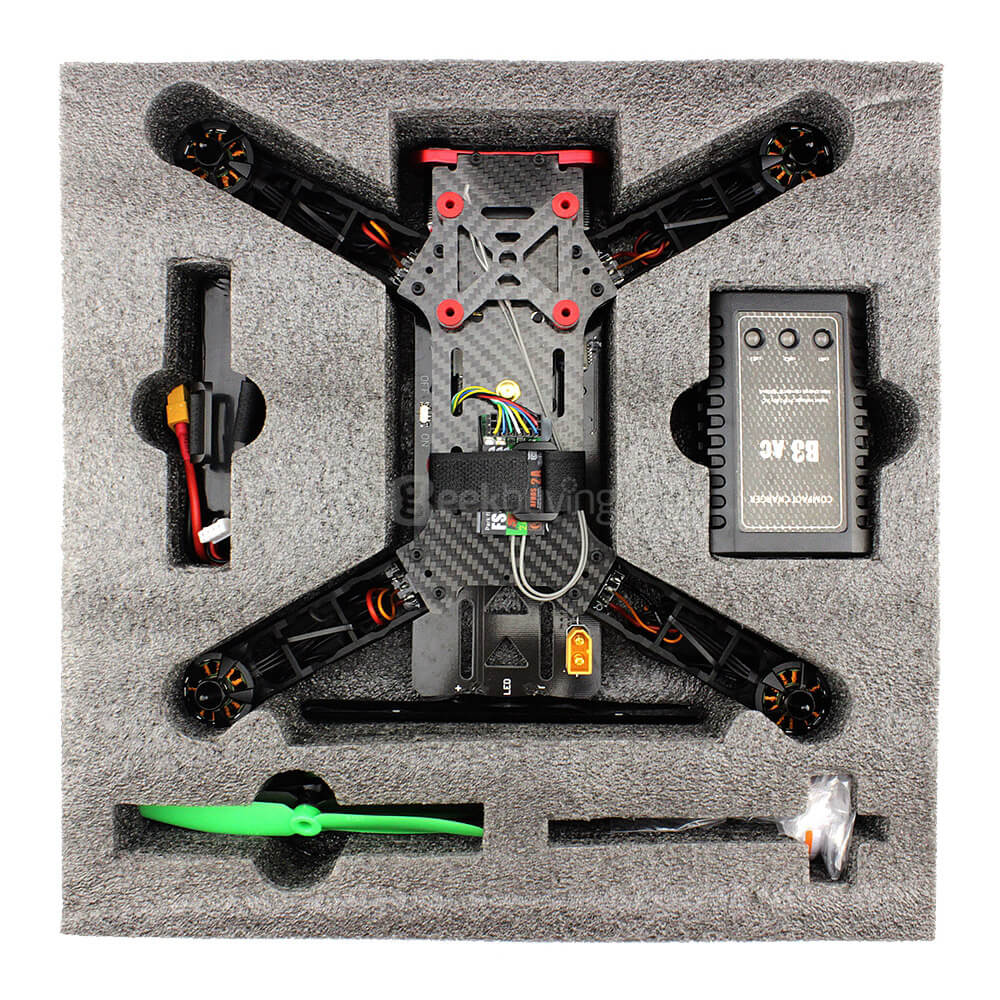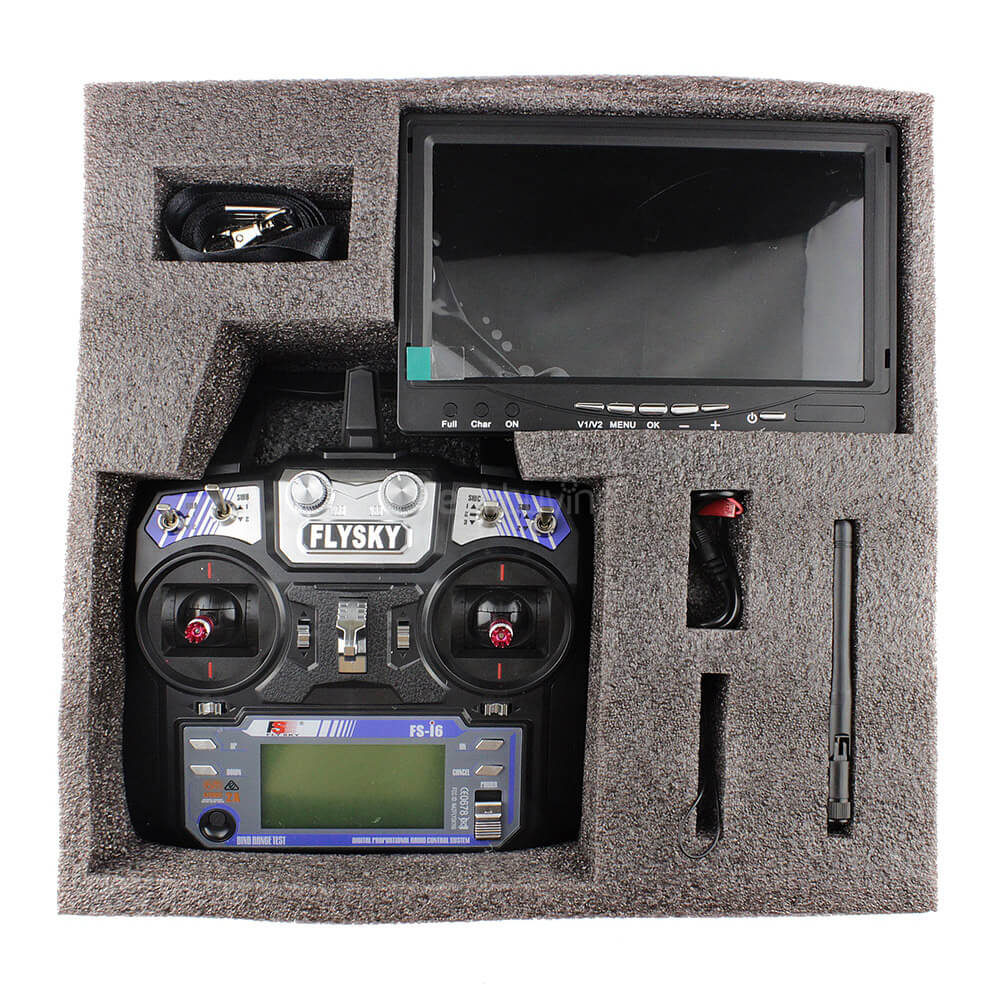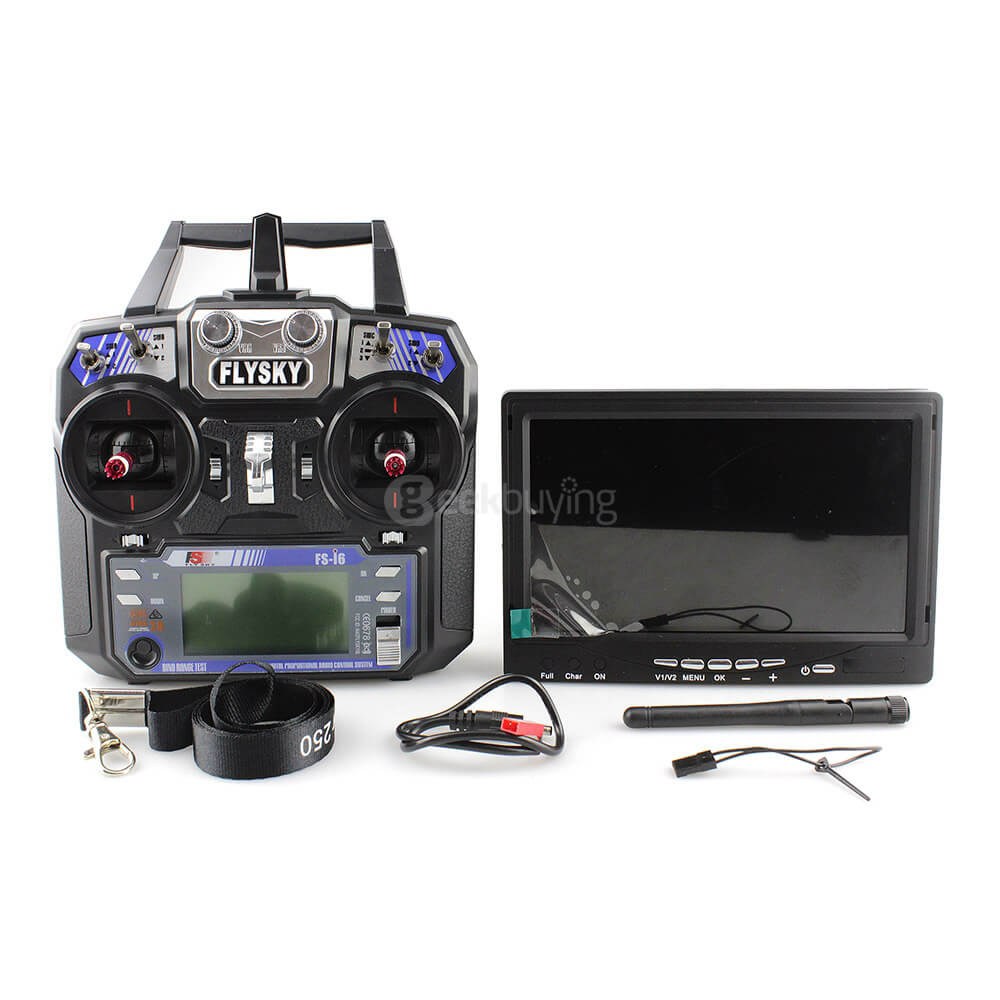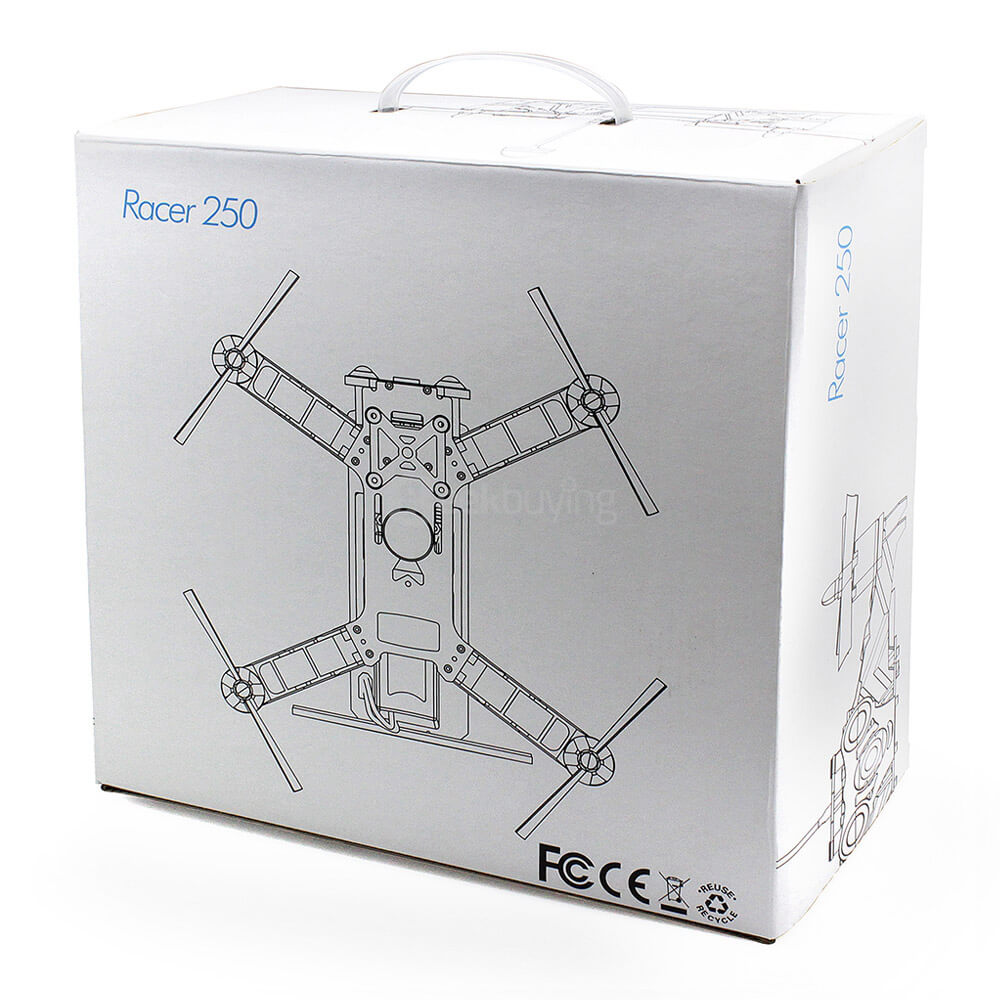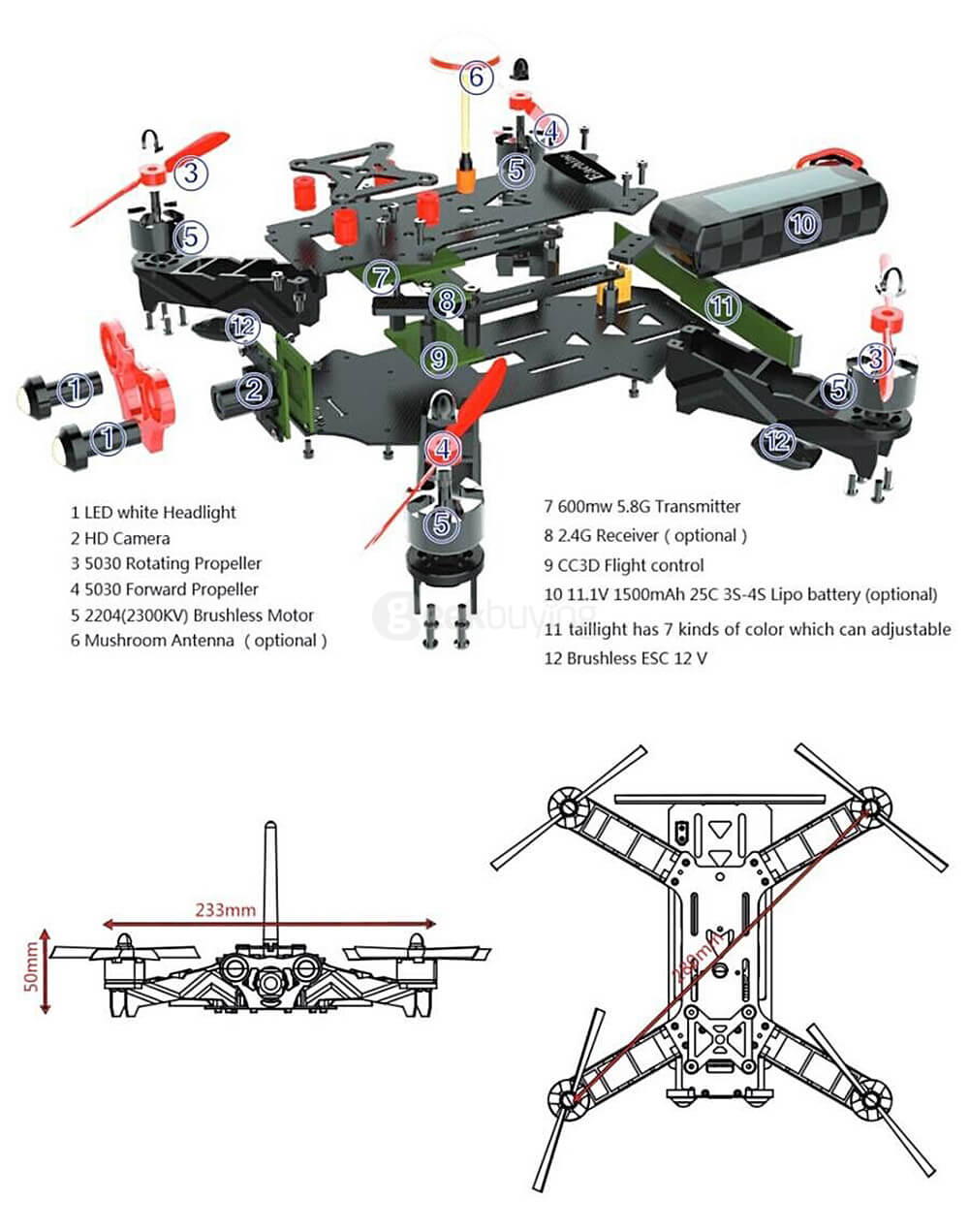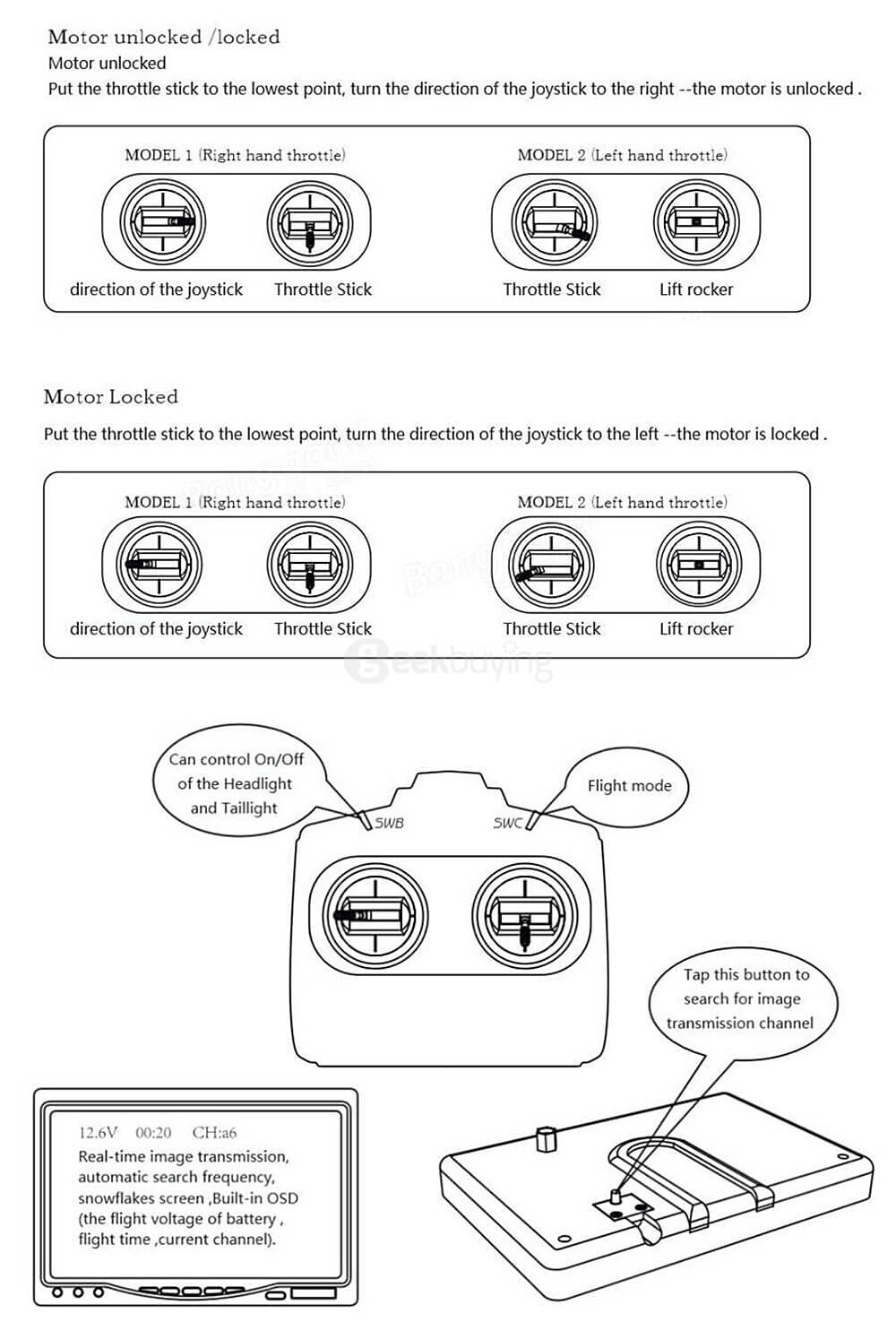 | | | |
| --- | --- | --- |
| 5 star | | 0 |
| 4 star | | 0 |
| 3 star | | 0 |
| 2 star | | 0 |
| 1 star | | 0 |
All (

0

)
Images (

0

)
Videos (

0

)