Select the desired shipping method
Shipping Company

Estimated Delivery Time

Shipping Cost
*Please note: the shipping costs are only estimates; the actual shipping price will be shown on the order page.
Highlights
Mop Neatly, Sweep Thoroughly - VIOMI SE Robot Vacuum Cleaner
VIOMI SE is a 2 in 1 sweeping and mopping robot vacuum cleaner, which features 2200Pa Powerful Suction, 3-Level Water Volume, LDS SLAM Navigation, AI Dynamic Path Algorithm, 2 in 1 Water Tank, 120 Minutes Battery Life, 200 square meter Cleaning Area, 2cm Climbing Ability, Scheduled Cleaning, Electronic Water Pump. Such powerful performance makes your cleaning work easier and faster!
Upgraded 2200Pa Strong Suction for Faster Cleaning
The Japan-made Nidec brushless motor with high power and powerful performance, to thoroughly clean the room without any dead spots. The air blower upgraded the rotate speed up to 15000 r/min to improve cleaning efficiency.
2200Pa 15000 r/min
Powerful Suction Rotate Speed
3200mAh Battery, Clean 200 square meter Area in One Go
South Korea's Samsung lithium-ion battery has upgraded the battery life by 20%, which can be mopped for 120 minutes at a time, and the cleaning area reaches 200 square meter.
3200mAh 120mins 200 square meter
Battery Capacity Battery Life Cleaning Area
LDS Mapping Navigation, Never Get Lost
Upgraded LDS mapping navigation can quickly build more stable and accurate maps and easily cope with complex environments. Automatically identify the room and clean orderly, will not enter and exit the same room repeatedly. Global positioning makes it never get lost.
AI Dynamic Path Algorithm to Accurately Draw The Cleaning Route
AI intelligently judges the environment, calculates the optimal path, shortens cleaning time, and increases cleaning efficiency by 30%. The uncleaned environment is scanned by lidar, and AI intelligently judgement based on the principle of proximity, it will not to run far, and to shorten the cleaning time.
2cm Climbing Ability, Come and Go Freely
Equipped with Japanese KOSEN-NBR wear-resistant tires to ensure strong climbing ability to make the robot easily over 2cm slope obstacles such as threshold and carpet, it will go to every room can be unimpeded.
12 Sets of Sensors, Easy to Avoid Obstacles
VIOMI SE is equipped with 12 sets of highly sensitive sensors, which can sense various complex environments, get familiar with the terrain quickly and easily, and avoid obstacles easily.
Dust box sensor
6-axis gyroscope
Drive wheel speed sensor
2 in 1 dust box water tank sensor
Anti-collision panel sensor
Water tank induction sensor
Rag holder monitoring sensor
LDS anti-collision sensor
LDS ranging sensor
Drop-proof sensor
Suspension sensor
Recharging sensor
Increase The Mopping Sweeping Area
2 in 1 Water Tank + AI Smart Y-type Mopping
The 300ml large water tank and 200ml dust box can quickly collect the floating soil, dust, hair, debris, etc. on the ground, and mop and sweep cleaner. The AI intelligent Y-type mopping and integrates AI smart algorithms, which can simulate manual cleaning and two-way cleaning with higher cleaning coverage.
300ml Dust box 200ml Water tank
Precision Electric Water Pump for Precise Water Control
Upgraded precision electronic water pump with 3-level smart water volume control system, which is not affected by remaining water volume and air pressure, and evenly discharges water. Say goodbye to bad experiences such as unclean drag and water leakage. When the sweeper is recharged, the electronically controlled water tank automatically stops water discharge.
3-level smart water volume control
Not at Home? Clean Up As Scheduled
7 Schedules | 5 Maps
You can remotely control via APP to make schedules to clean the living room in the morning, clean the kitchen in the afternoon, and clean the whole house tomorrow. 5 floors of maps can be recorded, upstairs and downstairs can be cleaned at any time, which can meet the needs of large houses and compound apartment, and merge, divide and name the map partitions.
Clean the living room at 9:00
Clean the kitchen at 14:00
Clean the bedroom at 20:00
Deep Sweep Sweep specific area No-go zones Virtual wall
Auto Recharge Resumption, Continue to Clean Unswept Area
If there is a sudden loss of power during the cleaning process, the robot will automatically recharge, and continue to complete the unswept area after the charging is completed, without missing places and repeating cleaning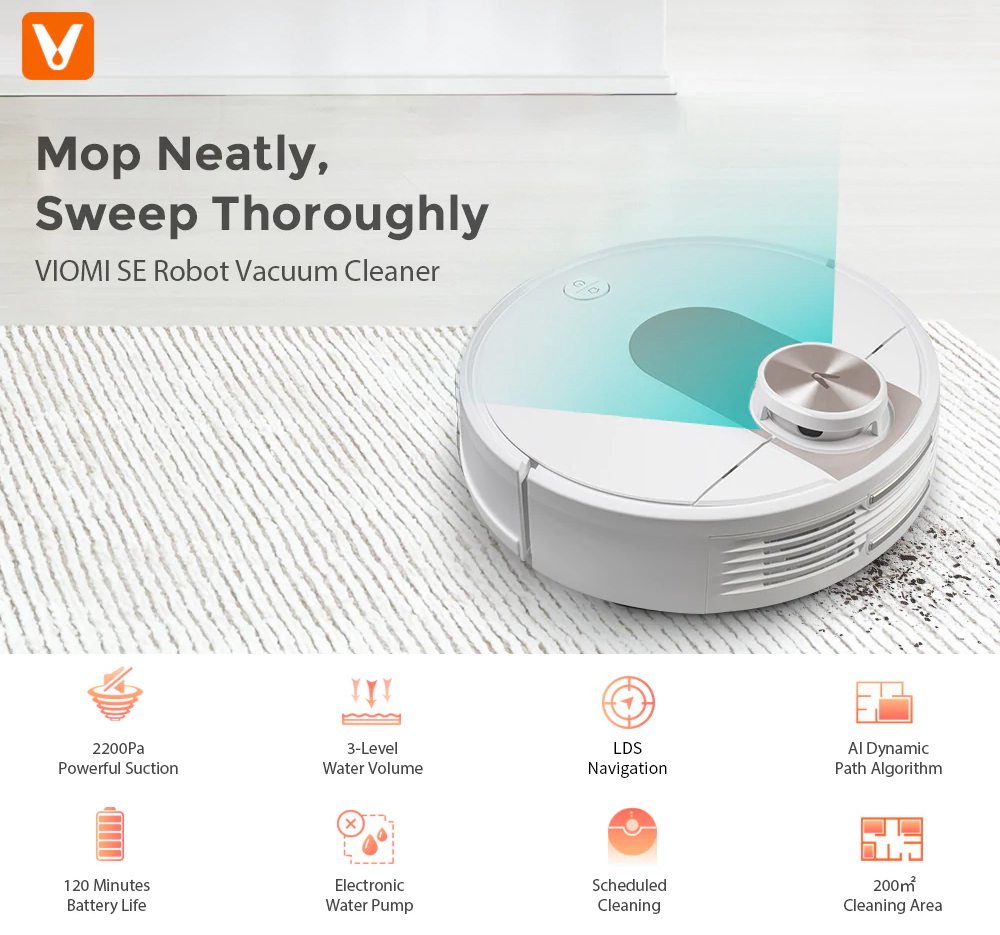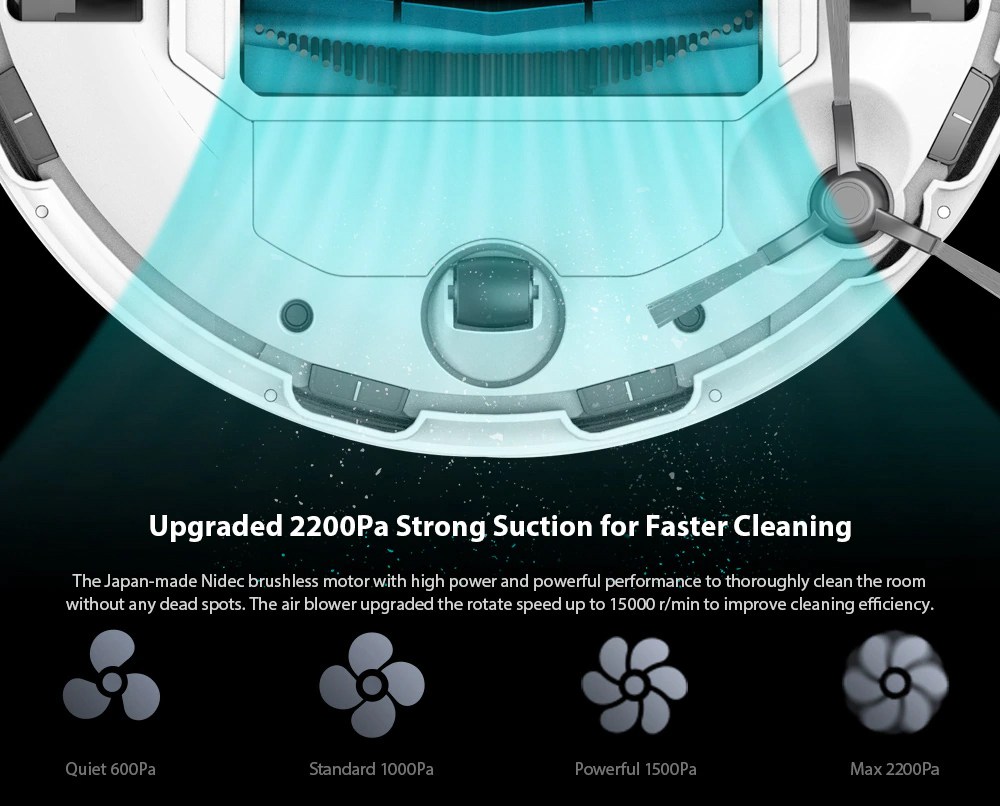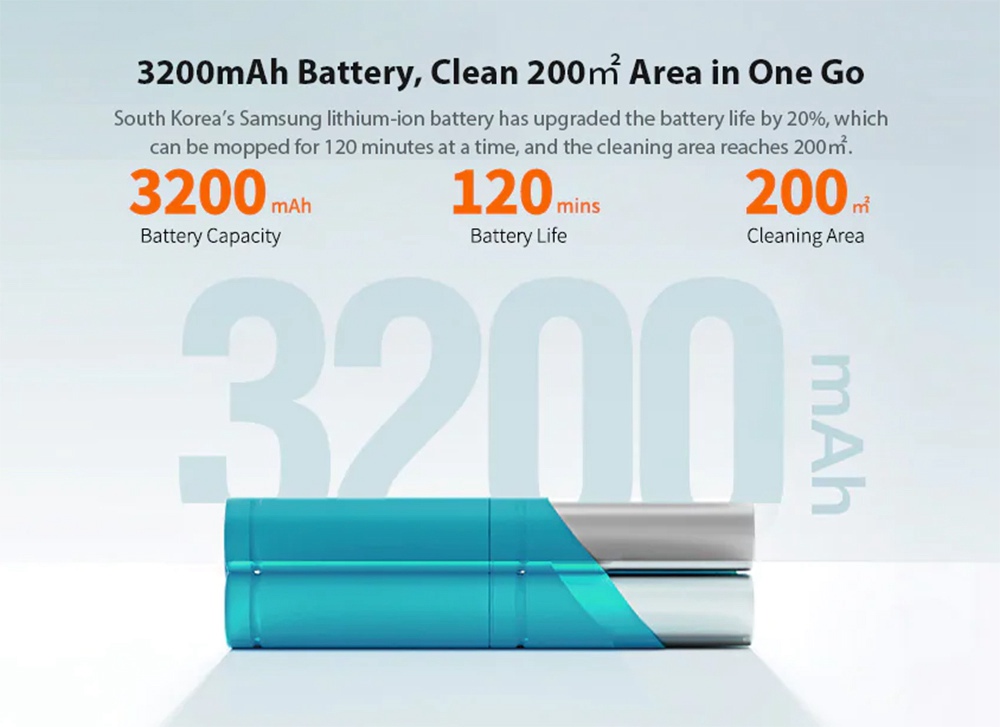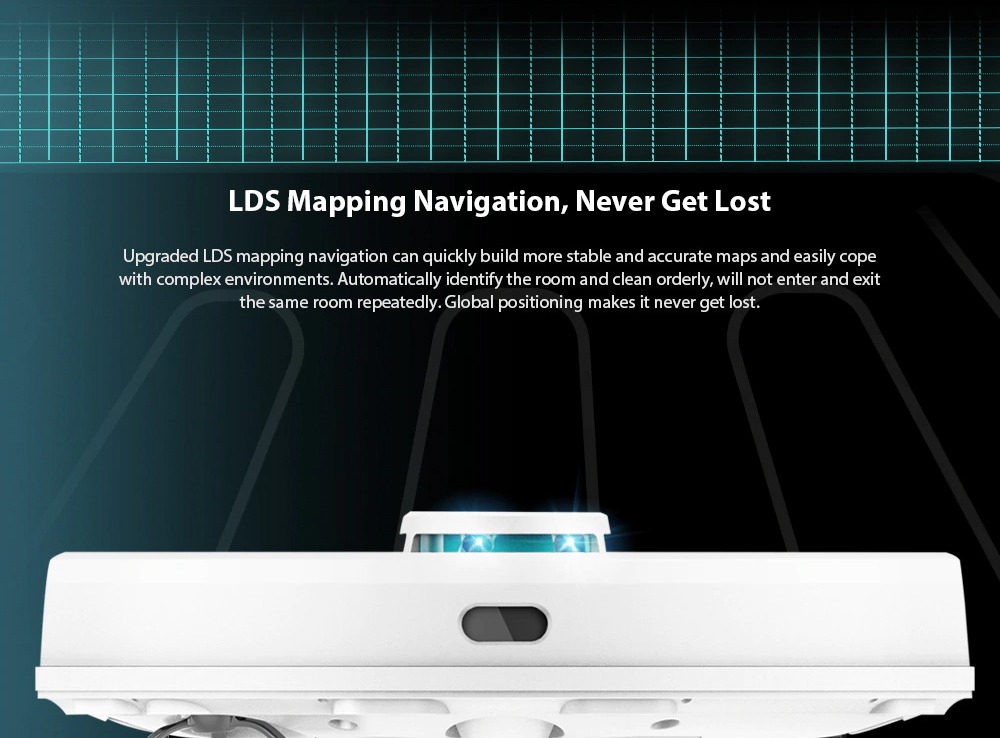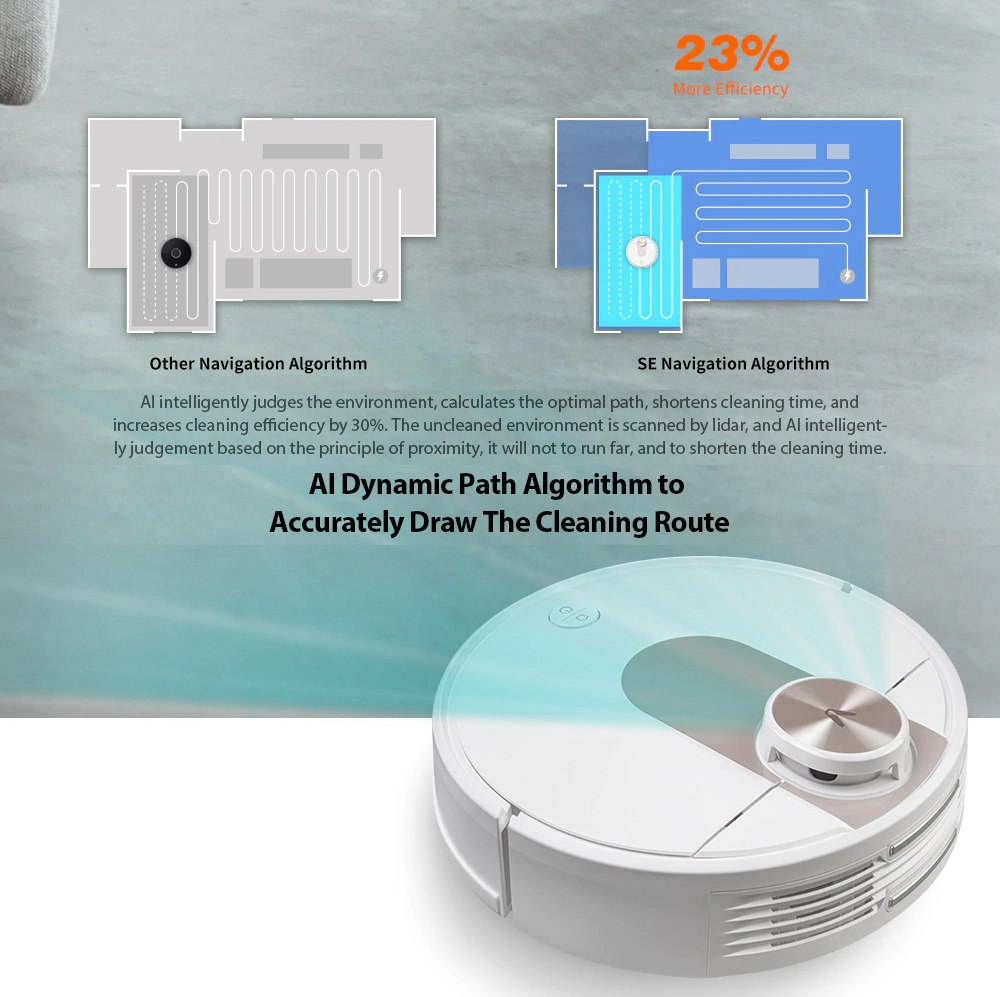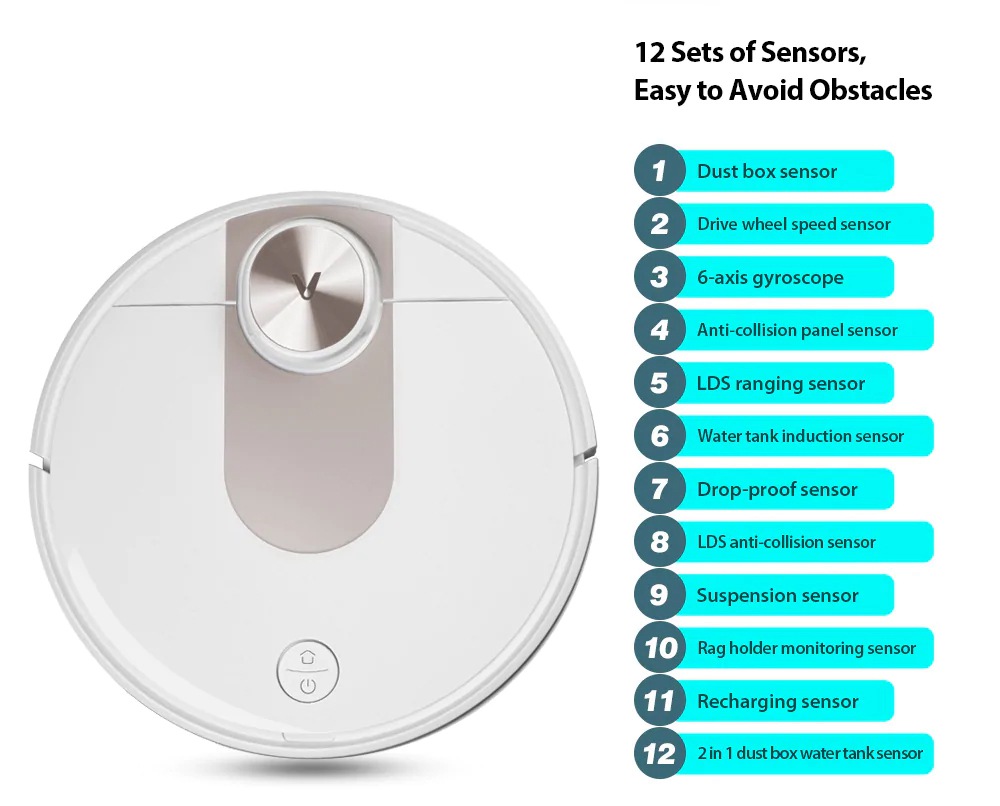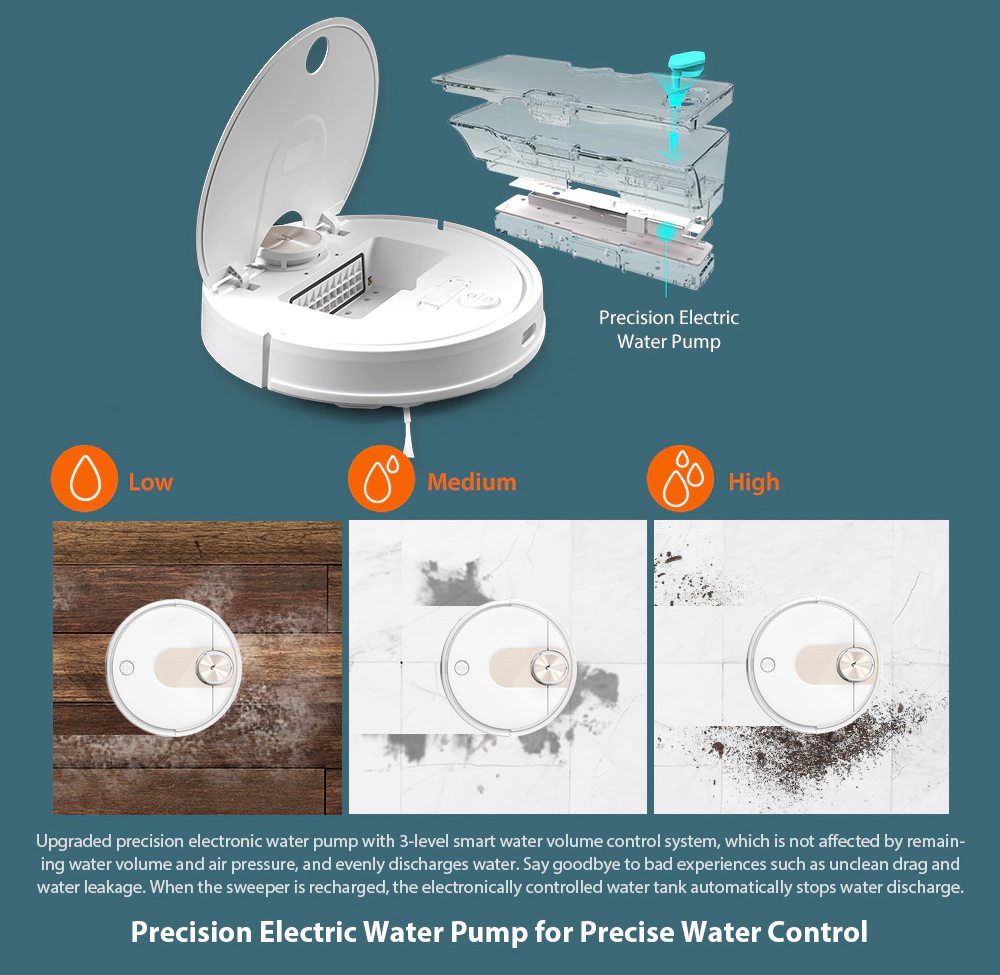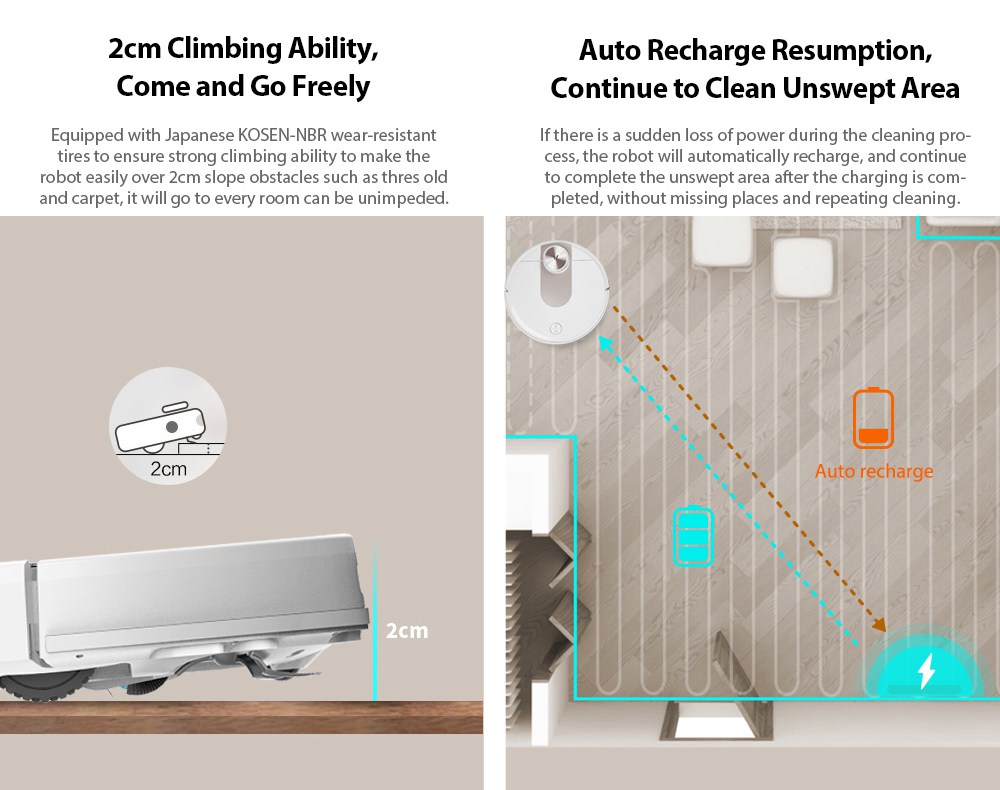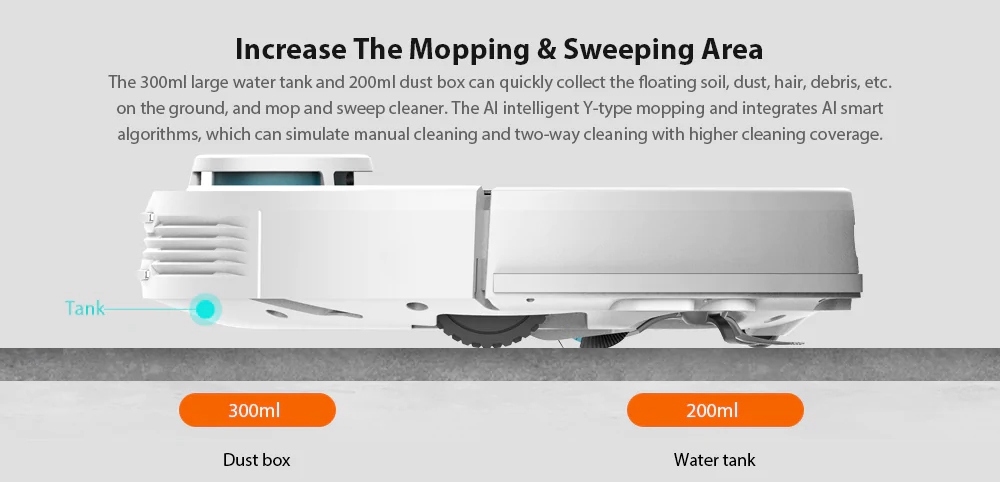 Specification
General

Brand: Viomi
Type: Robot Vacuum Cleaner Robot
Model: SE Pro
Color: White

Specification

Battery Type/Model: 3200mAh
Power: 33W
Remote Control: Yes
Schedule Function: Yes
Self Recharging: Yes
Virtual Wall: Yes
Climb Capability: 20mm
Floor Types: Carpet,Ceramic Tile,Marble Floor,Shag Carpet,Tile Floor,Wood Floor
Tank capacity :two-in-one tank
Suction (pa): 2200Pa
Noise (dB): 72dB
Charging Time: 180 - 240min
Working Time: 90 - 120min

Weight & Size

Size: 350mm x 350mm x 94.5mm
Weight: About 4.4kg

Package Contents

1 x Sweeping Robot
1 x 2 in 1 Water Tank
2 x Side Brush
1 x Charging Seat
1 x Adapter
1 x Wet Mop
1 x Mop Stent
1 x Half Wet Mop
| | | |
| --- | --- | --- |
| 5 star | | 25 |
| 4 star | | 1 |
| 3 star | | 0 |
| 2 star | | 0 |
| 1 star | | 0 |
All (

26

)
Images (

1

)
Videos (

0

)